Terrain Vague
Variations of an upside down experience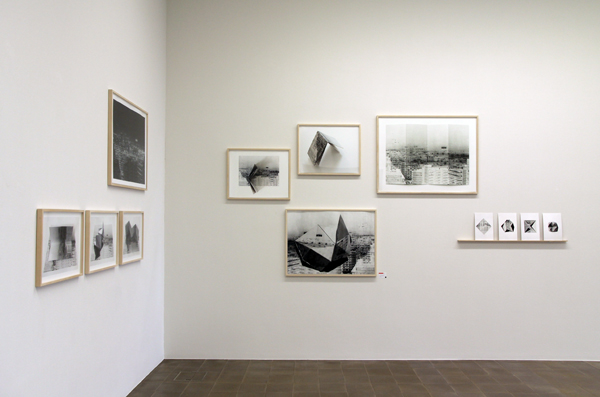 Series of 12 Fine Art Prints, framed, different sizes.
Terrain Vague – Variations of an upside down experience is based on one single photographic image and developed within a multiple step process (from digital photography, to analog gum prints, to 3 dimensional paper work and its photographic reproduction, digital pigment print). Starting point is the urban cityscape of Johannesburg at night, mirroring itself in a glass surface.
The printed image is folded and overlays its own copy. The image as a spacial object nests and folds within itself, extends itself, providing new dimensions of space, perspectives and interpretation of an imaginary landscape.
Acquisitions / Collections:
Kunstmuseum Thun 2014; City of Biel 2014; Migros Aare 2016.
See also here:
DOCUMENTATION_GUSBERTI_17_EN.pdf?
Printed 2013 at Drucketelier Tom Blaess